Garage Door Spring Repair San Tan Valley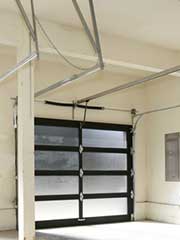 Are you parking in the driveway or street and bypassing your garage door due to damaged or snapped springs? Make a fast return to automatic and safe garage door use by simply calling Max Works Garage Repair and letting our experienced and safety conscious spring experts return your springs to new-like condition. We offer affordable service, free price quotes, 24/7 emergency help and convenient service appointments so don't wait another minute; call Max Works Garage Repair now for the best spring repair in town!
Call Us: (602) 926-1287
Here are some indicators that your springs are not working right:
Is your garage door looking tilted to one side?
Is your car trapped inside your garage because the door is frozen shut?
Did your garage door start to lift, only to fall back down?
Did you hear a loud snap noise when your garage door was opening?
Does your raised garage door sway easily when pushed?
You probably need one or both of your springs repaired or replaced! Not to worry; Max Works Garage Repair is only a phone call away!
Call Now: (602) 926-1287
Do you need garage door spring repair? Max Works Garage Repair is your best bet! We can provide you with:
Low, affordable repair rates
Residential and commercial
25 point safety inspections
Convenient service appointments
Emergency spring service 24/7
And lots more!
Call now and book your repair appointment! Max Works Garage Repair can breathe new life into your garage door springs!
Call Today: (602) 926-1287